Providing industry expertise to the middle market
Whether you're seeking sell-side advisory or exit planning, Tullius Partners provides custom solutions to meet your goals. We partner with CEOs, owners, entrepreneurs, business partners and multi-generational families to develop a personalized strategy. 
Our Mission
EXPERIENCE • TRUST • INTEGRITY
Since our founding in 1981, we've been dedicated to enhancing value for our clients through creativity and financial ingenuity. We strive to provide guidance and certainty through an often challenging and multi-staged process. While working through these complex, competitive and time-sensitive assignments, we meet the diverse objectives of the various stakeholders and ensure our clients have a truly rewarding experience.
Leverage insightful guidance from our expert advisors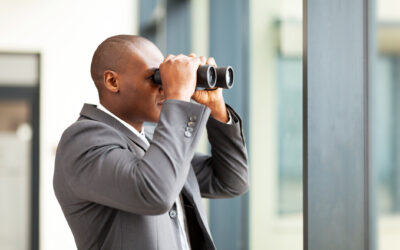 Three years since the beginning of a global pandemic and it is safe to say that we all are accustomed to some uncertainty.  Simply put, uncertainty is when the outlook of any given situation is unpredictable; and it comes with a fair amount of agony.  2023 will have its share.
read more
Tullius Partners brought a consortium of legitimate suitors to the table...Having received multiple offers, [we] felt satisfied that we were receiving the maximum value for our company. [Tullius'] honest approach and counsel..gave us the confidence that they were truly looking out for our best interest…
President - Specialty Medical Equipment, LLC.
We found Tullius' services to be very professional and they brought tremendous knowledge of the process of selling a business.  We were also impressed with the attention to detail and how much time they spent understanding how our business operates.  The scrutiny of the financials, contracts, and staffing was impressive and benefited us as well as the buyer. I can't even imagine how long the process would have taken without Tullius' support or if it would have been finalized at all.
Owner - Update Management, Inc.
I've worked with a lot of advisory firms during my career and Tullius Partners has unparalleled financial acumen. I was impressed with the level of integrity and honesty with which their entire team conducted themselves. They took a long-term strategic view and helped me achieve the best possible outcome. Unquestionably, I obtained a better price and better terms than I would have on my own.
CEO - Matrix Integrated Facility Management
We found Tullius to be valuable consultants, honest and knowledgeable. I believe the biggest asset they brought to the table was creditability (sic).  Although there are many good companies performing such services, my experience with Tullius Partners was a successful one which I enjoyed.
Executive Vice President & COO - Oxford Development Company
Tullius Partners has been an integral part of my company's ability to achieve the goals of my strategic plan. They have been professional, thorough, honest, and driven, throughout the whole process. Being the industry expert they brought credibility and comfort to all parties, especially the banks. I could never have achieved these results without their expertise. Tullius Partners has become my company's most trusted advisors.
President - Sun Cleaning System, Inc.
We selected Tullius Partners because of their strong reputation, professionalism, and knowledge of the industry. Through them, I met many industry leaders and gained a better understanding of how to prepare my company for a transition into retirement. The transaction results exceeded my initial expectations. Additionally, the follow up guidance one year after the sale, to achieve the earnout was invaluable. I could not have accomplished any of this without there assistance and guidance.
Owner - Total Cleaning Systems
Tullius provided valuable leadership and confidentiality during our sale process. They have insight into the current marketplace are plugged into the industry players and provide the steady hand and rational thinking that such an important transaction requires. I cannot imagine going through the sale process without their assistance.
Chairman & Treasurer - Blue Ridge Mountain Waters
We chose Tullius because we knew they specialized in the type of transaction we were contemplating and we believed they had the best view of the marketplace. It was a pleasure dealing with Tullius during the course of the proceedings which were made smoother by their involvement.
CFO - Clearly Canadian Beverage Corporation
Tullius Partners not only found the right buyer for our company, their team worked diligently with us through all facets of the transaction to a successful outcome. Due to their significant involvement, we were able to focus on day-to-day business, while they interacted with potential buyers on our behalf. They helped us realize goals that may have otherwise not been possible.
President and CEO - SCI Floor Covering Inc.
When we first began to seriously consider an exit strategy, Tullius emphasized the importance of planning far ahead to ensure that we positioned the business to adequately capture all of its value. That led us to retain Tullius Partners well in advance of our sale. And now in hindsight, I can say that the board and I consider that among the best strategic decisions we made.
President - UniBar Services, Inc.
I have absolutely no regrets engaging Tullius Partners and I heartily recommend them. They have an in-depth knowledge of the janitorial industry know how to value a janitorial company and have credible relationships with prospective industry buyers. During the sales process, we encountered two surprises that required creative solutions. Tullius never faltered and remained committed to me and my goals.
Owner & President - ServiceMaster Services, Inc.
We selected Tullius as a result of our previous experience with them and the leadership and assistance they provided as we developed our strategic plan. We were not disappointed with their continuing services and I believe it would have been very difficult if not impossible for us to complete this transaction on our own.
CEO - Vonachen Services, Inc.
It was very beneficial for us to work with an advisor who had been down this road before. They were very helpful as we navigated through the lengthy closing process. We couldn't have done it without them! I would highly recommend Tullius Partners to anyone looking for help in selling their business.
Owner - Berkshire Mountain Spring Water Distribution
Tullius more than earned their well-deserved fee with their knowledge, expertise, & relationships with prospective buyers that translated into getting the best deal for my business. They helped make me aware of potential issues in advance & make plans accordingly that kept me from making costly errors in selling my company
Cavalier Services engaged Tullius to find a suitable partner for a merger or sale. They were professional and diligent in their duties and found a partner for us that was the right fit. During the entire process, they were engaged, discrete, and prepared to execute the task we had given them. They know our industry and used that knowledge to our benefit.
CEO - Cavalier Services, Inc.