Providing M&A expertise to the middle market
Whether you're seeking sell-side advisory or exit planning, our mergers and acquisitions firm provides custom solutions to meet your goals. We partner with CEOs, owners, entrepreneurs, business partners and multi-generational families to develop a personalized strategy.
Our Mission
EXPERIENCE • TRUST • INTEGRITY
Since our founding in 1981, we've been dedicated to enhancing value for our clients through creativity and financial ingenuity. We strive to provide guidance and certainty through an often challenging and multi-staged process. While working through these complex, competitive and time-sensitive assignments, we meet the diverse objectives of the various stakeholders and ensure our clients have a truly rewarding experience.
Leverage insightful guidance from our expert advisors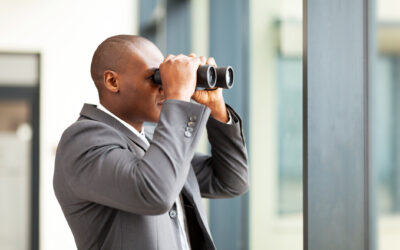 Three years since the beginning of a global pandemic and it is safe to say that we all are accustomed to some uncertainty.  Simply put, uncertainty is when the outlook of any given situation is unpredictable; and it comes with a fair amount of agony.  2023 will have its share.
read more
At Suntory we have many capable and experienced merger & acquisition people on staff. That said, we chose to engage Tullius Partners to facilitate this sale because of the type of relationship they have developed with buyers and investors, and more importantly, the credibility that they have generated from these same sources. Tullius has become a significant force within the industry, and we are pleased we were the beneficiary of that.
Vice President & Secretary - Suntory Water Group
Tullius Partners was instrumental in preparing my company for a positive reception amongst potential buyers. Their advice and coaching was invaluable. They urged patience when necessary…and helped me decide to move forward when the time was right... They further earned their fee by managing every possible detail, clearing ambiguities, smoothing over some rough edges, and certainly allowing for me good nights of sleep rather than insomnia.
President - Waltham Services, Inc.
I have absolutely no regrets engaging Tullius Partners and I heartily recommend them. They have an in-depth knowledge of the janitorial industry know how to value a janitorial company and have credible relationships with prospective industry buyers. During the sales process, we encountered two surprises that required creative solutions. Tullius never faltered and remained committed to me and my goals.
Owner & President - ServiceMaster Services, Inc.
Tullius' efforts and insight were key elements in the successful closing of the deal. We have many people, both internally and as advisors to GSF, that has merger & acquisition know-how. Yet, I don't believe this transaction would have happened without the involvement of Tullius Partners as part of our team.
CEO - Groupe Services France, Inc.
Tullius Partners not only found the right buyer for our company, their team worked diligently with us through all facets of the transaction to a successful outcome. Due to their significant involvement, we were able to focus on day-to-day business, while they interacted with potential buyers on our behalf. They helped us realize goals that may have otherwise not been possible.
President and CEO - SCI Floor Covering Inc.
This was a trying experience, and without the help, and many conversations with the Tullius team, I am not sure that we would have been able to complete the sale. Although Tullius represented Sanitors, the work they did for C & S made us feel like they were working for us.
CEO - C & S Building Maintenance Corp.
Having Tullius Partners there to help us through some of the challenging business issues which arose during the due diligence and documentation was highly beneficial. I appreciated their professional approach to this transaction and the issues we faced during the process.
Equire - Selzer Gurvitch Rabin & Obecny
Tullius more than earned their well-deserved fee with their knowledge, expertise, & relationships with prospective buyers that translated into getting the best deal for my business. They helped make me aware of potential issues in advance & make plans accordingly that kept me from making costly errors in selling my company
Tullius has been a pleasure to work with, good at following up and keeping things moving forward, and helpful in resolving any negotiation issues that came up along the way.
Group Vice President - Region Legal Officer Americas, ISS World
We chose Tullius because we knew they specialized in the type of transaction we were contemplating and we believed they had the best view of the marketplace. It was a pleasure dealing with Tullius during the course of the proceedings which were made smoother by their involvement.
CFO - Clearly Canadian Beverage Corporation
It was a pleasure to work with Tullius Partners. They were always professional and pleasant throughout this long process. They have the background and experience to bring the right buyers to the table.  Once the buyer was found they helped tremendously with the sale from beginning to end.
Owner - Berkshire Springs, Inc.
I feel I was professionally and honestly advised by Tullius Partners.  They got me to my destination via the best and fastest route possible.  They offer excellent advice to both prepare a business for sale and take it to market.
Owner - Beneficial Maintenance Services, Inc.
We chose Tullius Partners because of their demonstrated expertise in the facilities services industry as well as our comfort with them. Our deal was complex and required tremendous perseverance and ingenuity to complete. As part of our team, Tullius brought these traits to the table.
My partners and I couldn't imagine going through this process without the expertise, guidance, and support that Tullius Partners provided.  We had peace of mind knowing that Tullius Partners knew how to value and approach the principles of an acquisition and we continue to utilize their services as financial advisors as they help us create the road map with benchmarks to sustain and grow our national footprint.
Partner - Prestige Global Meeting Source
We found Tullius to be valuable consultants, honest and knowledgeable. I believe the biggest asset they brought to the table was creditability (sic).  Although there are many good companies performing such services, my experience with Tullius Partners was a successful one which I enjoyed.
Executive Vice President & COO - Oxford Development Company