Providing industry expertise to the middle market
Whether you're seeking sell-side advisory or exit planning, Tullius Partners provides custom solutions to meet your goals. We partner with CEOs, owners, entrepreneurs, business partners and multi-generational families to develop a personalized strategy. 
Our Mission
EXPERIENCE • TRUST • INTEGRITY
Since our founding in 1981, we've been dedicated to enhancing value for our clients through creativity and financial ingenuity. We strive to provide guidance and certainty through an often challenging and multi-staged process. While working through these complex, competitive and time-sensitive assignments, we meet the diverse objectives of the various stakeholders and ensure our clients have a truly rewarding experience.
Leverage insightful guidance from our expert advisors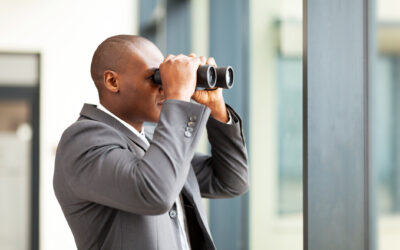 Three years since the beginning of a global pandemic and it is safe to say that we all are accustomed to some uncertainty.  Simply put, uncertainty is when the outlook of any given situation is unpredictable; and it comes with a fair amount of agony.  2023 will have its share.
read more
We found Tullius to be valuable consultants, honest and knowledgeable. I believe the biggest asset they brought to the table was creditability (sic).  Although there are many good companies performing such services, my experience with Tullius Partners was a successful one which I enjoyed.
Executive Vice President & COO - Oxford Development Company
We found Tullius' services to be very professional and they brought tremendous knowledge of the process of selling a business.  We were also impressed with the attention to detail and how much time they spent understanding how our business operates.  The scrutiny of the financials, contracts, and staffing was impressive and benefited us as well as the buyer. I can't even imagine how long the process would have taken without Tullius' support or if it would have been finalized at all.
Owner - Update Management, Inc.
At Suntory we have many capable and experienced merger & acquisition people on staff. That said, we chose to engage Tullius Partners to facilitate this sale because of the type of relationship they have developed with buyers and investors, and more importantly, the credibility that they have generated from these same sources. Tullius has become a significant force within the industry, and we are pleased we were the beneficiary of that.
Vice President & Secretary - Suntory Water Group
It was very beneficial for us to work with an advisor who had been down this road before. They were very helpful as we navigated through the lengthy closing process. We couldn't have done it without them! I would highly recommend Tullius Partners to anyone looking for help in selling their business.
Owner - Berkshire Mountain Spring Water Distribution
Tullius has been a pleasure to work with, good at following up and keeping things moving forward, and helpful in resolving any negotiation issues that came up along the way.
Group Vice President - Region Legal Officer Americas, ISS World
Tullius guided us through the sale process from the development of supporting financial information to establishing a 'market correct' sale price.  Their attention to detail is unsurpassed.  Simply stated, we couldn't have realized the selling price for our business without them.
Owners - Seattle Operating Support, LLC
Tullius' efforts and insight were key elements in the successful closing of the deal. We have many people, both internally and as advisors to GSF, that has merger & acquisition know-how. Yet, I don't believe this transaction would have happened without the involvement of Tullius Partners as part of our team.
CEO - Groupe Services France, Inc.
When we first began to seriously consider an exit strategy, Tullius emphasized the importance of planning far ahead to ensure that we positioned the business to adequately capture all of its value. That led us to retain Tullius Partners well in advance of our sale. And now in hindsight, I can say that the board and I consider that among the best strategic decisions we made.
President - UniBar Services, Inc.
Cavalier Services engaged Tullius to find a suitable partner for a merger or sale. They were professional and diligent in their duties and found a partner for us that was the right fit. During the entire process, they were engaged, discrete, and prepared to execute the task we had given them. They know our industry and used that knowledge to our benefit.
CEO - Cavalier Services, Inc.
Tullius Partners not only found the right buyer for our company, their team worked diligently with us through all facets of the transaction to a successful outcome. Due to their significant involvement, we were able to focus on day-to-day business, while they interacted with potential buyers on our behalf. They helped us realize goals that may have otherwise not been possible.
President and CEO - SCI Floor Covering Inc.
I have absolutely no regrets engaging Tullius Partners and I heartily recommend them. They have an in-depth knowledge of the janitorial industry know how to value a janitorial company and have credible relationships with prospective industry buyers. During the sales process, we encountered two surprises that required creative solutions. Tullius never faltered and remained committed to me and my goals.
Owner & President - ServiceMaster Services, Inc.
We are elated with our decision to work with Tullius Partners. All of the financial goals were not only achieved but surpassed. The advice we got throughout the process was spot on. Enough cannot be said about the experience and expertise the Tullius team provided.
Tullius provided valuable leadership and confidentiality during our sale process. They have insight into the current marketplace are plugged into the industry players and provide the steady hand and rational thinking that such an important transaction requires. I cannot imagine going through the sale process without their assistance.
Chairman & Treasurer - Blue Ridge Mountain Waters
It was a pleasure working with the entire Tullius Partners team. The transaction was well coordinated and went surprisingly smoothly, especially given the large size of the seller's organization.  It is clear that the personal service and attention to detail are what significantly separates Tullius Partners from its competition. Tullius were strong advocates for their clients (the seller in this case), while also appreciating the needs of the buyer.  Their expertise, vision, and wisdom were critical to actually getting the deal done.
Vice President - Corporate Development, United American Security, LLC
It was a pleasure to work with Tullius Partners. They were always professional and pleasant throughout this long process. They have the background and experience to bring the right buyers to the table.  Once the buyer was found they helped tremendously with the sale from beginning to end.
Owner - Berkshire Springs, Inc.